Venue: The Galt House Hotel
The Galt House Hotel, the city's only waterfront hotel, is steeped in the history of Louisville. Recently renovated, the Galt House is a relaxing and convenient host hotel for our conference. NACM guests at The Galt House will enjoy free in-room Wi-Fi and admission to the Fitness Center.
Address:
140 N Fourth St, Louisville, KY 40202
Please note that though the Galt House is our host hotel during our stay in Louisville, the Kentucky International Convention Center (KICC) is the location of all conference events and sessions.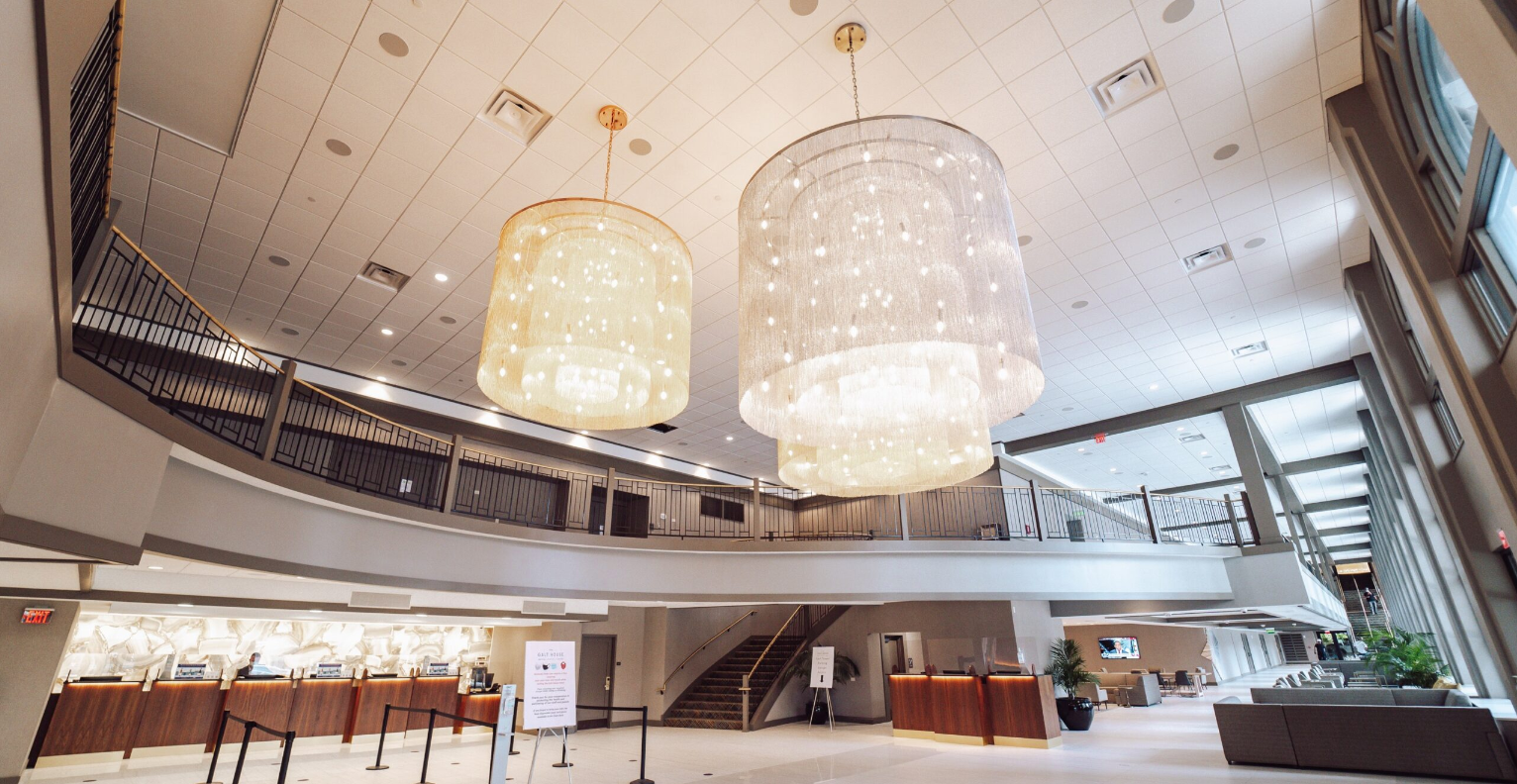 Hotel Reservations
Make your reservation as early as possible to ensure you receive a room at our Credit Congress rate. The conference rate is based on availability. When making your reservation, be sure to review or inquire about the hotel's deposit and cancellation policies. A portion of your room rate is being used to defray the cost of this meeting.
$179, plus applicable taxes, a night for a West Tower Deluxe Room
$189, plus applicable taxes, a night for an East Tower Executive Suite
Make your room reservation with The Galt House at NACM Credit Congress and Expo 2022.
Make your room reservation by phone at 502-589-5200. Please note that you are with the NACM Credit Congress by referencing code 060222NACM when making your reservation.
Our special conference room rates are based on availability. Group rate deadline is May 12, 2022.
Facilities Usage Fee
We urge you to make your hotel reservation at our conference hotel in order for NACM to maximize its meeting space, room block and help keep negotiated room rates as low as possible. The guest room block and group rate negotiated with the hotels includes costs to provide us with the large quantity of meeting spaces we require for the meeting. If we do not occupy a sufficient amount of guest rooms throughout the conference, we will incur penalties and additional costs. Therefore, we urge all meeting participants to stay in the host hotel. Consequently, guests not staying at The Galt House Hotel in Louisville during the conference will be charged a Facilities Usage Fee, a flat fee of $250, to offset penalties and fees. Please note: If your residential address is in Louisville, Kentucky, you are exempt from the Facilities Usage Fee stated above.
Xhale Salon and Spa at The Galt House Hotel
NACM conference delegates will receive a 10% discount on all services and a complimentary bourbon foot scrub with any spa service booked with Xhale during your stay. Xhale is conveniently located on the 17th floor of The Galt House Hotel and is the only full-service salon and spa in the heart of downtown Louisville. They offer a truly Kentucky experience with exclusive, Me Care Bourbon Infused body treatments, voted by CNN Travel as one of the "Top 10 Treatments Spiked with Booze." For information, please call 502.587.7644.